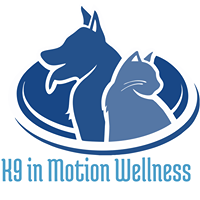 K9 in Motion Wellness offers Seminars and Courses on Weekdays/Evenings/Saturdays/Sundays. Pre-Registration is necessary for number counts.
Learn Canine Hydrotherapy. We offer one on one courses as well.
April 2021 classes : Inquire by email k9inmotionwellness@gmail.com
In-Pool classes April 2021

Deposit of $200.00 is required to hold your spot, and is non-refundable. All Students are required to complete 10 hours of placement/video before obtaining their certificate

Special promo price of $999.00 plus hst

Payment Plans can be arranged in advanced Register by calling

(705)-616-0059 or emailing k9inmotionwellness@gmail.com
For more information on the outline of the course and subjects taught:

https://www.k9inmotionwellness.wixsite.com/mysite.

Class size will be limited to 3 persons, per class.
----------------------------------------------------
Pet first Aid Course- Certification Course
Pre-Register online at www.emcat.ca
Cost of course is $85 (Includes your textbook and certificate.)

Courses are offered in Peterborough and Bowmanville, Ontario monthly.

Have a group that needs to be certified? We can come to you.
---------------------------------------------------------------------------

Canine Massage Therapy Certification Course
April 2021 classes starting soon. A deposit of $200.00 is required to hold your place. This is non-refundable. Call 705-616-0059 to register today. 10 AM to 5 pm.

Cost is $1495 + HST
-------------------------------------
Learn about periodontal disease, and how to brush your pets teeth.
Each person enrolled into the workshop will receive
a new tooth brush for their pet
.
Cost is $15.
BASIC PET MASSAGE WORKSHOP
Learn the basics of pet massage and the benefits. Learn basic techniques, when and when not to massage your pet. Bring your pet to the workshop as you will be demonstrating on them. All dogs must be on leash, and up to-date with vaccines. If you have a yoga mat you may bring that with you.
Cost is $30
To register for an upcoming workshop please email k9inmotionwellness@gmail.com
K9 MOBILITY/MANAGING PAIN IN DOGS/CATS
Learn about Canine/Feline Arthritis, how to adapt your pets in your home with Arthritis, listen to one of our guest speakers and how your pets can benefit from various products and services.
Have fun building a K9 Cart from pvc.
Cost is $30.




EVENTS

RED TAG CHRISTMAS SALE!
December 21st to December 23rd
at K9 in Motion Wellness Peterborough, Ontario
10:00 AM to 4:00 PM each day. Cash, Debit, Mastercard

BY APPOINTMENT ONLY!!!